Mobile apps are the new frontier in business. It's time to get on board! Mobile technology is quickly becoming more important in our daily lives, and it's not just for games anymore. Get the data before your competition does! A mobile app gives you a key advantage. You can integrate with the back-end for an efficient customer experience, create leads, monitor your social media, target new customers, and so much more. With this blog post, you will learn how to get started with mobile apps of your own.
Mobile Apps for Business
Customers are no longer looking towards catching up with businesses. They want businesses to come to them. Mobile applications are the new frontier for business. They provide an opportunity to engage with your customers on their own time, in their own space, and on their own terms.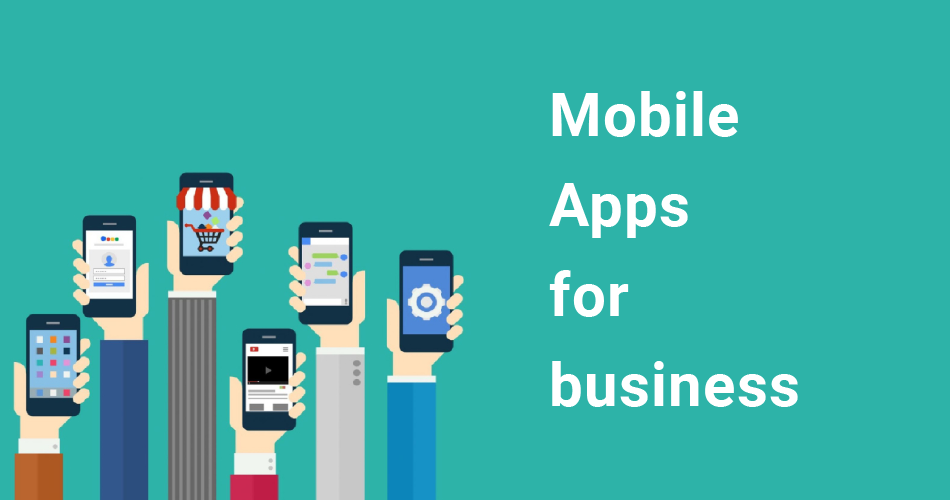 A mobile app is a software program designed to run on smartphones, tablets, and other mobile devices. Mobile apps are designed specifically for the device on which they operate. There are more than 1.5 million apps on the Apple App Store and 2 million on the Google Play app store as of September 2018. Mobile app development is an increasingly lucrative industry with some companies generating over $100 million a year from the sales of their mobile applications.
Mobile apps have a variety of functions including social networking, making phone calls, playing games, going online shopping, and banking.
Why mobile apps are important
Mobile app has opened the door to new businesses
Mobile apps are revolutionizing the way we do business. Research has shown that 59 percent of the United States population has a smartphone. This trend is only growing. The mobile app landscape is becoming increasingly competitive. For example, research from App Annie says that there are currently close to one million apps in Google Play alone. This is definitely a lot of competition to contend with. But, the best way to ensure you rise above the crowd is by implementing a mobile app of your own.
They are great for customer service
Customers prefer to interact with your business online. This is due to the convenience factor.
Basic strategies for designing your app
Using referral promotions
Evaluating your app's current success and future growth
Basic strategies for designing your mobile apps
The most important tip for building a great app is to know what your users are looking for. Do they want to ask a question, find an answer, play a game, post on social media, or make a purchase? And what is the best way to give them that experience?
You will have to think about the users' goals and what will make them happy. But with so many people trying to build an app, it's hard to know where to start and how you're going to deal with the process of actually developing one. Trying to build an app can be overwhelming and tiresome. There's so much that goes into it and then you must figure out how
The most important tip for building a great app is to know what your users are looking for. Do they want to ask a question, find an answer, play a game, post on social media, or make a purchase? And what is the best way to give them that experience? You will have to think about the users' goals and use what they prefer in your design.
SEO: What is it and how does it work?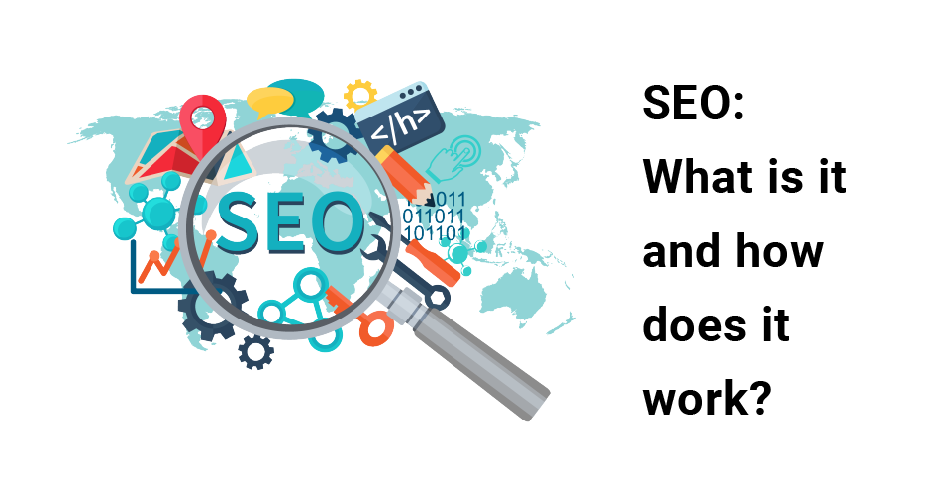 It is quite obvious that search engines are a great way to promote your business, but did you know they can also help drive traffic and sales to your website? SEO, or search engine optimization, is a whole separate branch of marketing that deals with the tactics and techniques of ranking high in search results. It involves working closely with Google or other search engines and other marketing platforms to get your website to the top. SEO can bring you a great deal of traffic, but you need to know what to do to make sure it will make a positive impact on your business.
Social media: What's it, and how does it work?
SEO and social media go hand in hand. A great social media strategy will help your business to rank higher in search engines. Although social media does not directly affect SEO rankings, the links you distribute across social media platforms help to boost brand awareness. They add together and have six different effects on search engine optimization:
Widespread diffusion of content
Your postings will have a longer lifetime.
Increase your web exposure and traffic from natural sources.
Improve your brand's recognition.
Improve the brand's image
Increases the effectiveness of local search engine optimization (SEO)
Your social media shares have no impact on your SEO rankings. Even so, more individuals sharing your material on social media sends social signals that your postings are relevant to your target market.
What makes a successful mobile apps
While different apps do different things, they have a few qualities that set them apart:
Knowledgeable about your customer
Mobile apps are tough to successfully market because they can be tough to describe. The features and benefits are so extensive. This problem is costing you a lot of time and money on marketing teams. You need better visibility on what your customers want, need, and find engaging from your app. Help your mobile apps stand out from the crowd by tapping into the knowledge of your customer's sales, promotion, and marketing teams. Our team is experienced with the needs of every major industry, which means a tailored strategy that will deliver a true ROI for you.
Knowledgeable about your customer Sales, promotion, and marketing teams are the most effective and reliable mobile app developers. In this regard, knowing your customers is crucial. Your mobile apps should allow them to fully customize their experience. Feedback from your customers will help to improve and refine the app before you launch.
Content that is useful
Most companies are focused on creating a beautiful tap experience for their app, without realizing that most of the time, users are only looking for one thing – to find their content. This is why it's so important to give your customers what they need. It saves them time and they are just more likely to use your app when they have what they want.
Integrate with the best frameworks by giving them access to all the valuable content in the form of metadata that they need in order to achieve what they want, through your app – in one seamless, simple experience. Think of your apps as your website or web pages. You want it to allow your customers to seamlessly integrate into your app, and deliver the content they need quickly and easily.
Getting started with design
What is the first thing you should do when you decide to get started on your mobile apps? You should hire a professional designer to create it. There are many different types of design software to choose from. There is free design software, but you need expensive professional software to create an excellent professional-looking app. So, when you want to create an app, you need professional services to create it. What is the difference between free and paid apps?
Free apps do not have any quality control. They may be compromised in any way, and your customer might be the victim of any programming mistakes, whether deliberate or otherwise. Such mistakes can put you in legal trouble or even cause you to lose your business license.
Get feedback on your designs
Designing for mobile is becoming more and more difficult as technology advances. The rise of mobile devices has created a competitive landscape, but many designers are still designing desktop-first. Mobile app design is quickly becoming the most important aspect of any successful company. With the majority of users preferring mobile apps for their visual experience, images are easier to read on smaller screens, so always test your designs on a mobile device before developing future ones.
Stop designing desktop-first and give customers what they want by developing your designs for mobile-first. As more people stay connected with their mobile devices, being able to effectively design for smartphones will help you create better content in the coming years.
The majority of users prefer mobile apps for the visual experience. Images are naturally easier to read on smaller screens, so test how your designs look on a mobile device. It will help you develop future mobile designs better than if you never tested on a mobile device.
Submit an app
Building an app is a long, complicated process that requires time and expertise in design, coding, marketing, and more. This knowledge is usually limited to just a few experienced people in the company.
It's nearly impossible to build your first app by yourself if you don't have the time or experience needed. You need to hire a team, but it can be frustrating to find freelancers who have the skills you need at an affordable price.
Hiring an app development company like Prometteur Solution lets you submit your design, so you can focus on what's really important — your audience. You can get help from their team of professional designers that are passionate about providing high-quality work for even the smallest budgets.
Integrate with other apps
A lot of business owners think that to have a successful app, it has to be all your own. They want to start from scratch and build something completely new, which is often difficult or tedious. That doesn't have to be the case! There are many options for building an app, and integrating with other platforms that you already use can dramatically cut back on the amount of time you need to spend on the project.
With this platform, you'll get an easy-to-use dashboard where you can integrate with any major social media outlet, website, or blog. It doesn't require any extra work on your end – all you have to do is choose your integration option,
Find the perfect developer
Not sure where to start? Here's how to find a mobile app development agency for your small business. Find a group that specializes in mobile app development with any niche or need. The cost for mobile apps isn't nearly as high as it used to be, but it doesn't have to cost an arm and a leg to get one. Start with app creatives. Learn more.
Conclusion
Mobile apps are everywhere. It's estimated that nearly 2 billion people will be using them by 2020. They're one of the most powerful tools for reaching your customers, no matter where they are. Mobile apps offer a lot of benefits for small businesses that might not be able to afford other marketing channels like TV or radio ads. With a mobile app, you can stand out from competitors and reach your customers anytime and anywhere.
4206
0
0
cookie-check
Why Every Small Business Needs to Invest in Mobile Apps