Over the last few years, hot discussions in the Magento universe have been rife about Magento 1 vs. Magento 2. At first, people tried to guess what Magento 2.0 will be like with all the new and innovative features as well as design. And after it was released, the discussion turned towards trying to figure out how to use Magento 2, installation, stabilization, as well as the outcomes of performance testing Magento 1 vs. Magento2.
Magento is a unique platform that has been proven to empower millions of brands and retailers with the best eCommerce platforms. The release of Magento 2.0 may have triggered a lot of discussion about adopting this new version as a much superior eCommerce solution, many retailers and even brands are somewhat adamant and wish to stick to Magento 1.
Magento, however, is committed to providing the required security in order to ensure Magento 1 versions remain secure and compliant. But no one expects this to last for very long.
So, if you run your eCommerce platform, you may have to choose between sticking with Magento 1 and making the switch to Magento 2. But is there any difference between Magento versions? This is what we are going to explore in this article.
Magento 1 vs. Magento2: How to Know It's Time to Upgrade
The eCommerce universe is evolving rapidly with no signs of slowing down. Dealing with outdated functionality, shifting customer behaviors, brand-new apps, as well as continuous adaptations, is part of a retailer's or online entrepreneur's everyday routine.
Among several eCommerce solutions that are presently available on the market, the most flexible of them all is Magento. It is not only the most flexible shopping cart but is also loaded with the great functionalities required for an online business to grow and innovate seamlessly and unlimitedly.
According to the official Magento website, the creators of this exceptional eCommerce platform will drop all support for Magento 1. And that is because Magento 2 has rolled out and is gobbled up by hundreds of thousands of online business owners around the world.
So, is it time to upgrade from Magento 1 to Magento 2? To help you make this all-important decision, you need to find the difference between Magento versions.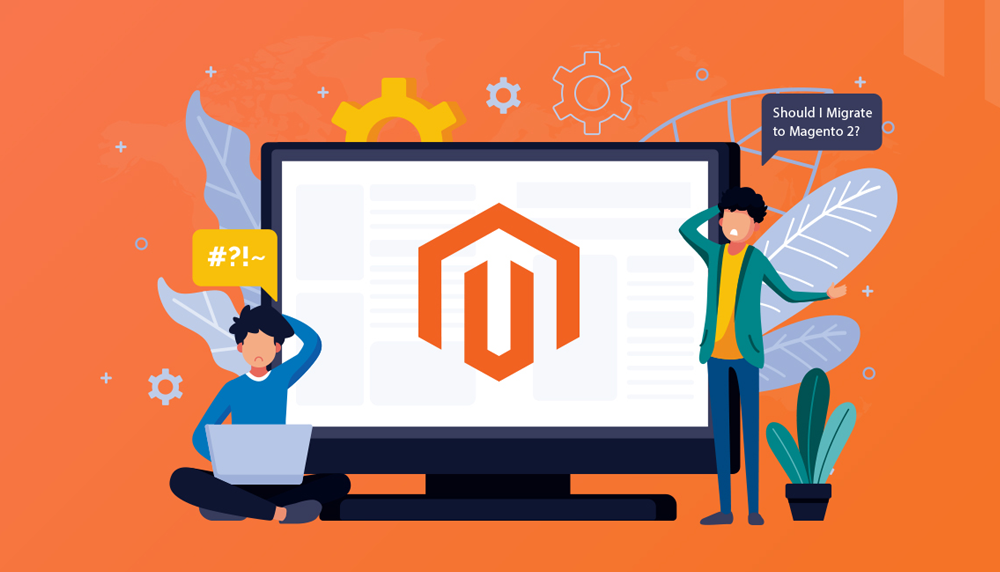 Magento 1 vs. Magento2: What are the Differences?
High Performance
One of the primary reasons why Magento was redesigned was website performance. According to KISSmetrics, up to 47 percent of consumers expect a website page to load within 2 seconds or even less. And up to 40 percent of online users will readily abandon a site that takes more than 3 seconds to load. This is as a result of full-page caching which the platform offers in the Community and the Enterprise edition.
But this is not the case with Magento 2 as it loads 30 percent to 50 percent faster than Magento 1. The updated version can easily cope with up to 39 percent more orders in an hour.
In other words, with Magento 2, more users get to interact with your online store. And a greater number of products will also be added to your e-store's cart, resulting in a significant rise in profits within a short period.
And once your business starts thriving and grows, you should expect even more traffic. If you don't have a solution that can cope efficiently with the massive increase in traffic, you may end up in trouble.
Did you know that Magento 2 can efficiently handle up to 10 million views of the web page in one hour? But Magento 1 would stop at 200,000, thereby making it less efficient than the newer version.
Magento 2 also offers the following in terms of high performance:
Instant server response times for catalog browsing
Enables up to 66 percent faster add-to-cart server response times
Provides up to 51 percent faster end-to-end checkout times
Organizations that have made the switch have witnessed and enjoyed dramatic improvements in performance.
Database Improvements
Thanks to advanced database improvements, users of the Magento platform can also enjoy concurrent product management. This is because up to 25 or more users in the system update products while up to 50 or more users in the backend Magento admin process orders.
More Catalog Page Views per Hour
Comparing Magento 1 vs. Magento2, the system in Magento easily supports 10 million catalog page views per hour as against approximately 500,000 page views per hour on the Magento 1 platform.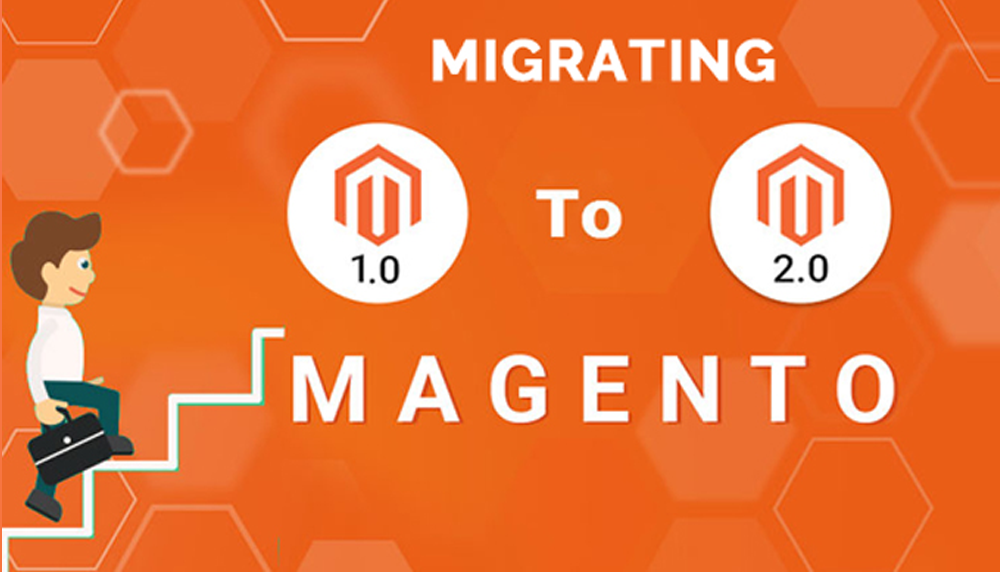 Better Admin Panel
Another difference between Magento versions is that with Magento 2, the Admin can customize the admin panel such that all vital business information can be quickly accessed. The Magento 2 admin panel or dashboard is incredibly intuitive and user-friendly. This allows users to quickly find the necessary information and also makes navigation throughout the site much easier than it used to be.
This comprehensive admin panel is what Magento 1 lacked, and which affected its usability among some retailers, making it one of the core differences between Magento versions.
Creating products – with 4x faster product import capabilities – in the admin panel is also easier in Magento 2 than it used to be in Magento 1
Magento 2 admin panel also allows users to find or locate critical data like average orders, cumulative lifetime sales, last orders, new orders, bestsellers, top search keywords, revenue taxes, shipping, and quantity, etc. It allows you to customize data grids and configure products to what you most need to see.
Crucial Differences in Architecture
The store performance in Magento 1 is no longer an issue as it has now been taken care of in Magento 2. This remarkable and significant change is due to the addition of a bunch of innovative technologies like Symfony, Apache, MySQL Percona 5.6, NGINX 1.7, Zend, Varnish, Redis, as well as Composer by the Magento team. All these make the eCommerce store personalization much more enjoyable and interesting.
Magento 2 also supports HTML5 and comes with a highly responsive web design that allows for easy access to eCommerce stores via any mobile device or desktop.
Put simply, Magento 2 supports the latest PHP7 versions which enhance online store speed, offers better customization and optimization capabilities, and better security provisions.r
Better Search Engine Optimization
SEO was still an upcoming idea when Magento 1 first launched. And so expectedly, it lacked the required functionalities to enable it to assist SEO strategies. Severe SEO issues that commonly plagued Magento 1 include:
Duplication caused by the addition of SSL
Usage of product title as the default title tag
Poor use of heading tags
Duplicate content issues in product variants
Magento 2 comes to the rescue by solving all these issues and even enhancing the SEO performance of eCommerce websites. The difference between the Magento version is that Magento 2 provides a myriad of advantages such as:
XML Sitemap: Magento 2 is equipped with much better XML sitemap customization options like setting up the priority and frequency of pages.
Duplicate Content: Magento 2 offers a Canonical tag in order to avoid duplicate content.
Alt Product Images: Adding alt to product images can help to boost your rankings on search engine ranking pages (SERPs).
Rich Snippets: This innovative function allows users to present the defined markup data from product pages together with Google results.
Meta Title, Meta Description, Meta Keywords: Magento 2 allows admins to add Meta tags for each Product/Category readily.
Robot.txt: Magento2 gives users a full-fledged ability to readily customize Robots.txt based on individual requirements, thereby making it easier for search engines to find your pages.
Magento 2 comes with exceptional technologies such as industry-leading SHA-256 – which is a much better hashing algorithm – that helps better SEO. This is a prime differentiator, especially when it comes to Magento 1 vs. Magento2. Magento 2 also comes with much better password management tools that allow users to protect the information of their clients.
Pricing – the #1 Difference between Magento Versions
This is perhaps the only factor where Magento 1 wins as it comes far cheaper than Magento 2. However, this is often the case with most outdated software or program.
If you desire the latest features and functionalities that come with Magento 2, then you should be ready to shell out some money. The good side is that the ROI will be immense.
Simplified and Optimized Checkout Process
According to a study conducted by Harris Initiative, up to 47 percent of buyers abandoned a purchase because the checkout process was just too long. But there is no need to worry about Magento 1 vs. Magento2 it offers a simplified and optimized checkout process. This is one of the unique things about the platform and the difference between Magento versions.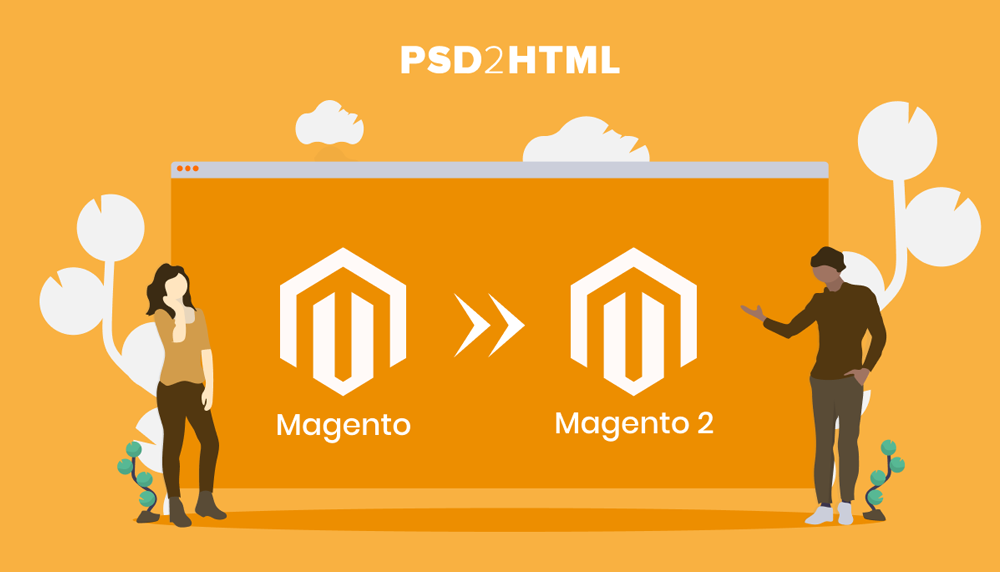 Excellent Customer Experience
The primary purpose of your webpage is to grab a potential customer's interest, show all the guarantees and advantages in such an easy way that compels them to create an order.
With Magento 2, users will get the following:
Advanced SEO capabilities
Upgrades in mobile browsing
Enhanced or streamlined checkout, i.e. simplified registration, fewer forms to fill in, checkouts added every step of the way, improved PayPal integration, order summary with products photos, etc.
Payment options: Magento 2 comes with tight integrations with highly popular gateways such as Authorize.net, PayPal, Braintree, CyberSource (Enterprise Edition), WorldPay (Enterprise Edition), which were not previously supported in Magento 1. Thus, customers have a wide variety of payment options for better checkout user experience.
Accommodation of Third-party Extension
Retailers and entrepreneurs had often complained of the challenges they encountered with Magento 1 when it came to using third-party extensions. There were often conflicts in which two or more extensions try to write or exhibit the same functionality.
Magento 2 came in with a breath of fresh air and a change that allowed third-party plugins to overlap the core code instead of overwriting it. Plugins now work seamlessly and much better than they used to be. They are also much cheaper and easier to integrate.
The ease in the entire process of installing plugins and extensions is due to CSS3, HTML, and Require.js, all of which come with Magento 2.
Mobile-friendly
Modern eCommerce enjoys the support of the mobile these days, and if an eCommerce site is not mobile-friendly, you are bound to lose lots of customers. Magento 2 comes with brand-new responsively designed and SEO-friendly themes, thereby enhancing the mobile-friendliness of your eCommerce site. And since Magento 1 vs. Magento2 is better optimized for mobiles – a vital ranking factor for search engines like Google, Bing, etc. – it makes it unique and a distinct difference between Magento versions.
Magento 2 also eliminates duplicate content issues as individual pages' meta tags are enabled.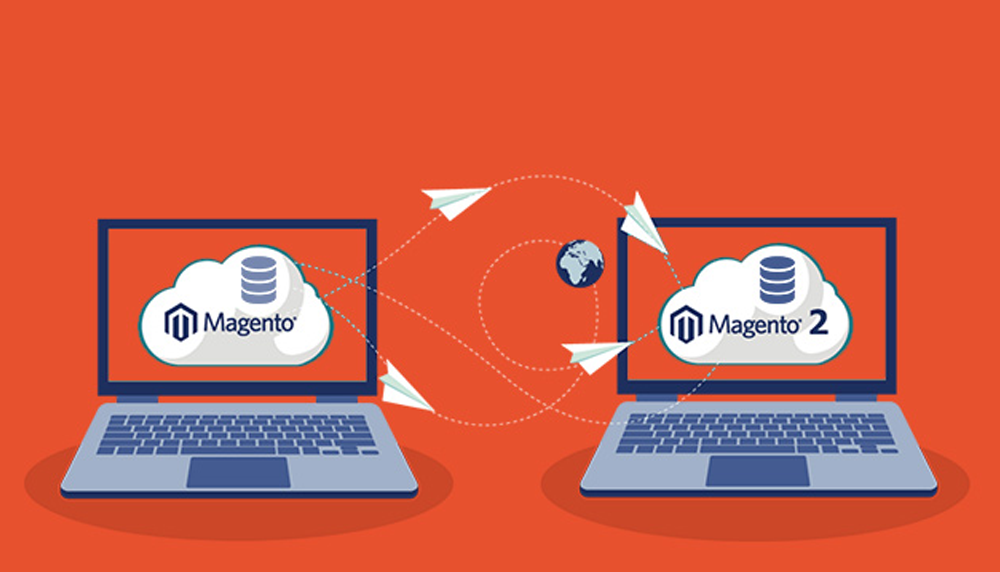 Uninterrupted Updates and Support
Magento will be stopping all updates and support for Magento 1. If you refuse to move – as many other individuals who are hesitant to move on – you will eventually miss out on essential updates which may result in various issues like PCI compliance issues, security bugs, performance issues, etc.
Instead of drifting off on your own and up a creek without a paddle, experts highly recommend switching to Magento 2 so that you can sail smoothly towards a much brighter future that brings enhanced performance, advanced technologies as well as regular updates which is the most important of them all.
If you are thinking long-term, then be sure of stability by upgrading from Magento 1 to Magento 2. Sticking with Magento 1 means you will not get any official support, security patches, and version updates.
There is no doubt that Magento 2 has brought a whole new playing field for developers and store owners. It is always a good thing to stay on top of the eCommerce game, especially if you are a store owner. And Magento 2 is more advanced and more efficient to rely on.
Running a successful eCommerce business depends primarily on speed, security as well as topnotch and user-friendly performance. Magento 1 vs. Magento2 offers all of these and even more, making it a highly intuitive and comprehensive platform to function effectively on.
710
0
0
cookie-check
MAGENTO 1 VS. MAGENTO 2: WHAT ARE THE NOTABLE DIFFERENCES?