Ever since mobile apps became recognized for their remarkable ability to boost business on every front, they have become a go-to for various industries with our great app ideas.
The size of your budget determined whether you could hire an app agency with great app ideas or a freelance developer who could develop an intuitive mobile app UI design at a whim.
However, the success of any mobile application depends significantly on several variables and factors.
Starting from the timing of its launch to endorsements by influencers could either make or break a mobile app. Therefore, if you are making plans to develop a mobile app, it will make a lot of sense to examine highly successful apps in the market today as well as the qualities they share in common.
Do they share or utilize a distinct mobile app UI design or run similar application analytics? Do they secure a user's data in a particular way? What is their pricing structure, and how do they implement it? Is there any issue with app reliability?
When apps are viewed as breathing products, successful mobile apps are able to retain users by readily identifying and also reacting or responding to their needs. They also help to evolve the mobile software as it becomes better over time.
For any mobile app to be regarded as successful, it must possess fascinating features. Most of the latest apps use the latest technologies – such as Virtual Reality, Artificial Intelligence, Machine Language, Augmented Reality, etc. – in order to enhance overall mobile app user experience.
What Makes A Mobile App Successful?
The first encounter a user has with a mobile application is its user interface, performance, and features. And this is followed by the consistency of updates, bug fixes, and so on.
In this article, you will discover what great app ideas have in common, which stands them out from other mobile apps so that you can apply those remarkable qualities and features to your mobile software.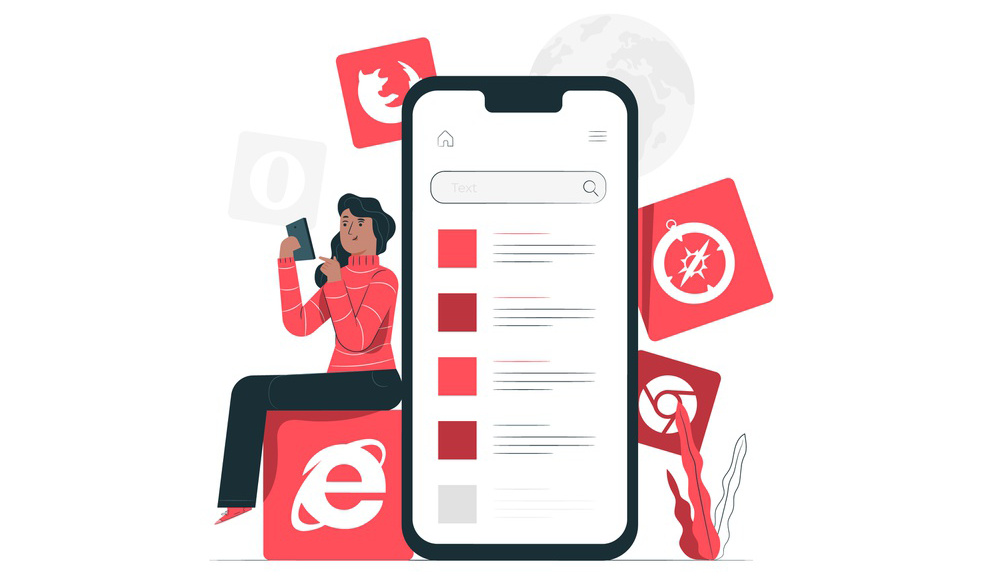 Accessible UI Design
Successful mobile applications help users get a lot done via an intuitive, clean, and super-smooth user mobile app UI design. This attribute is commonly found and shared by successful mobile apps. The effectiveness of an application is connected to how users generally interact with it.
Some mobile apps may be borne of great app ideas and possess the best functionalities as a base. But these apps can fail woefully if their UX/UI is impassable. This is why mobile app UI design is one aspect that should never be neglected and should be given the utmost attention during the development process.
This is why you shouldn't take the development of your mobile app lightly by working with a disreputable app development company that doesn't pay much attention to mobile app UI design.
When you work with a respected mobile app development company, you can be sure the development team will spend a lot of attention to the graphics design language that encompasses polished, clean, and unique UI elements. These give lasting impressions in the minds of the users while making it easy for them to navigate your mobile app's features and functions.
Reliable and Fast
One of the things that can be highly infuriating is when a mobile app loads slowly, crashes without warning or shuts down entirely while running. Apps that behave like this don't usually stay installed on users' mobile devices for long. And that is never good news for the owners of mobile applications.
All successful mobile apps run persistently and seamlessly on background threads, and their fast response times enable them to load within seconds when required. But apps that perform poorly generally result in horrible user experiences, which can dramatically reduce downloads, brand perception, and revenue.
Therefore, to maintain incredibly high performance, a mobile app must be adequately tested to ensure and enhance app reliability as well as consistency across devices before it is released to the public. This is why Quality Assurance is one aspect of mobile app development is a vital part of publishing a successful application to the public.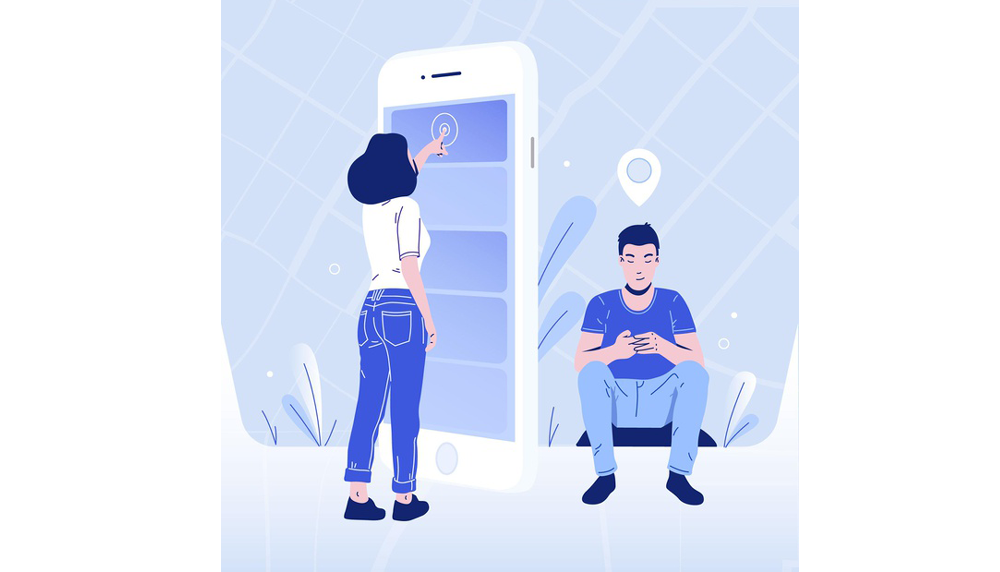 User-friendliness
Another trait that should be noted when it comes to successful apps with great app ideas is eliminating barriers. Successful apps are all about presenting those exceptional functions to users effectively.
You may lose the trust of users if they discover that your mobile app is hard to navigate whenever they run it on their respective mobile devices. And since most users have choices and short fuses, they may install your app without giving it a second thought after their initial time with the mobile software.
The loss of mobile app users is known as a 'Hard Bounce' and spells nothing but disaster for a mobile app that depends considerably on the public's wide adoption.
Therefore, it is crucial to test your mobile app with numerous user groups to see how users will feel while interacting with your application's content across different environments and devices. Mobile app UI design elements should be highly visible, while text should be straightforward and readable.
You should be careful not to overload your mobile app with too many buttons or content within the interface design, especially if it is a Minimum Viable Product (MVP) so that you don't confuse the users. So, spend a lot of time to ensure your mobile app is usable by your target audience or different kinds of users.
Analytics and Regular Updates
Successful mobile apps often evolve, with numerous features added in order to enhance and streamline the way they function. Updates address security issues, add new features, and generally improve the app reliability of the software.
Every successful app comes with built-in features designed to record valid feedback from customers and to carry out in-application analytics. All these help to track user engagement and retention, downloads, and identify useful app functions that numerous users find helpful so they can be enhanced.
A Strong Unique Selling Point (USP)
Have you noticed that the unique selling point (USP) of a successful mobile app is always strong? The uniqueness of a mobile app is what makes it stand out from the rest.
Features of Successful Mobile Apps
When it comes to great app ideas, a common misconception is that the more features a mobile app has, the more successful and likable it will be. But that is far from the truth; in fact, the more features an app has, the more complicated it is and the higher its development costs.
Having too many features – which may even affect app reliability or even application analytics – is not what makes an app successful. But what does is a smart combination of mobile app UI design and features.
When integrated into your mobile app, the following features can boost its likability, usage, and downloads: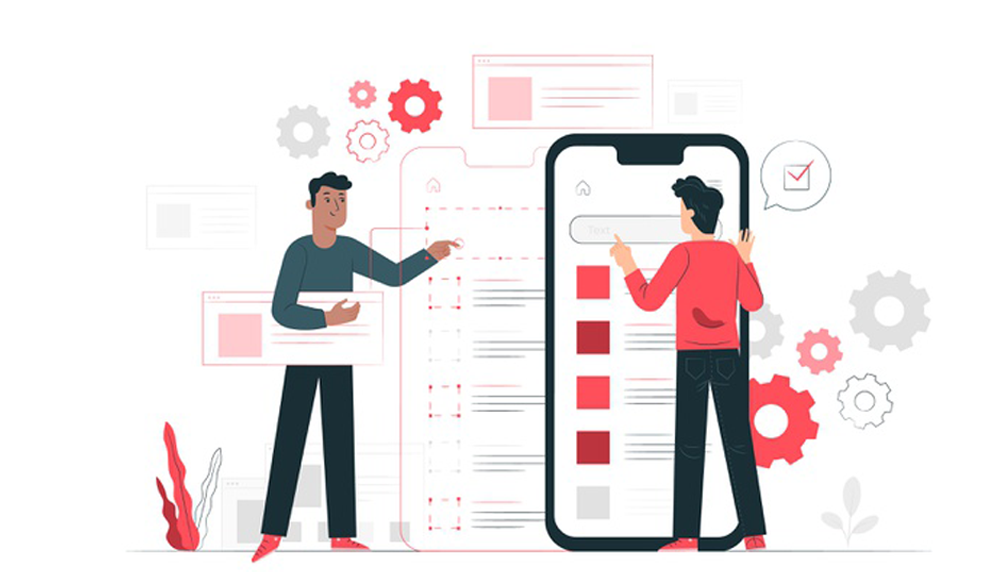 Use of the Latest Technology
Mobile apps that use the latest technologies like Artificial Intelligence, data science, machine learning, etc. have been tagged as successful apps. People are always looking for more convenience when using mobile apps, and these technologies make it possible. These technologies provide maximum user satisfaction and help organizations to facilitate business on a daily basis.
Great models that can efficiently predict demand and sales for businesses can be created with data science technology.
Cross-platform
Mobile applications that support multiple platforms are often or always appreciated by users since most people use devices that run different operating systems. Building native applications can be very costly for startups, and they have no choice than to turn to cross-platform frameworks or platforms.
Cross-platform frameworks save startups a lot of money when developing mobile apps and save effort and time during the development process. Startups don't have to pay more for two or more different native apps built for several operating systems. With cross-platform frameworks – which include angular native framework – the app will be developed only once using a single codebase but used across multiple platforms. These mobile apps generally have a native feel, and most users will hardly notice the difference between a native app and a hybrid mobile app.
Security
The security of a mobile app is crucial as most apps require users to enter a few personal details. Secure mobile apps generally have loyal and dedicated users and tend to gather their target audience faster than usual.
You can follow several practices to create a hack-proof application. These are what most reputable app development firms are implementing to provide highly secure solutions to users.
eCommerce apps, as well as other mobile apps that come with in-app payment features, would require highly secure payment gateways. App reliability and mobile app UI design is a must for enhanced security and should never be taken for granted.
Solutions to Problems
When a mobile app solves problems on industry levels, it is generally considered a successful app. Most mobile apps are developed to address industry-level issues, and for startups, they function on a small scale but grow to solve bigger or more complicated problems as the startup grows.
One of your great app ideas should involve something related to solving business-related problems. This is the primary reason big enterprises have pitched in and engaged with app development since they also have several issues to deal with, which may enhance sales and brand recognition.
Offline Functionality
One of the great app ideas trending in the app development world has to do with offline functionality. Issues with connectivity arise from time to time, so people love offline modes for mobile apps and demand for such.
Of course, some apps cannot do without network connections, which may sometime affect navigation due to the mobile app UI design. However, some of these mobile apps still support offline features, thanks to background downloading.
Several complaints about some eCommerce mobile apps abound these days because most of them did not deliver without a network connection. This can be pretty annoying to users as most people expect such apps to showcase already loaded pages.
Marketing and Analytics
A mobile application is a great marketing tool and not only a digital solution. With the help of application analytics measuring tools, mobile app owners can obtain vital information about user activity or behavior.
This information generally includes what app users want, what they are currently looking for as well as how they interact with different aspects of the mobile app. With this application analytics, efficient or effective marketing strategies can be created for every app user. Marketing and application analytics are seeing a profound hit in the market nowadays because of its ability to boost sales rapidly.
Personalization
Personalization scores incredibly high according to users because they love apps they can easily personalize. Over 70 percent of mobile app users expect applications to personalize their experience. Notifications, search results, themes, text, etc. are a few ways users can customize applications according to their needs.
Better personalization is made easy with a user's profile as the latter stores more information about a user's behavior than any other aspect of a mobile app.
Customer Support Services
Users of mobile apps have recently complained about customer support and how lousy it has been. Before anything else, every mobile app is expected to have a dedicated customer support section because not every app user is tech-savvy.
And every app that implements customer support services should ensure they are functioning effectively. A successful app is never lacking in the area of performance and mobile app UI design as well as efficient customer support services.
Before bringing your mobile app to the market, it is crucial to fully understand the essential qualities of successful mobile apps that have enjoyed millions of downloads over time.
Finding out what these great app ideas share in common – such as app reliability, mobile app UI design, application analytics, etc. – will enable you to inject the same features and qualities in your mobile app that will set it on its way to the pinnacle of your industry.
And of course, what is equally important is finding the right partner that will work with your great app ideas and bring it to fruition.
Working with a reputable app development firm will ensure that the right framework is adopted for your mobile software while assuring you – and your users – of enhanced app reliability and pronounced application analytics.
905
0
0
cookie-check
WHAT ALL GREAT APP IDEAS HAVE IN COMMON