Search engine marketing is presently becoming a significant driver of both businesses as well as market share expansion than it ever was in the recent past. Every day, more and more corporations vie for the same pair of eyeballs, making it more crucial for businesses to advertise online via search engine optimization services.
Up to 35 percent of product searches start on Google, and the average search on that search engine lasts less than a minute. It is, therefore, critical for your online business's services or products to appear at the top of a SERP when a prospective customer searches for them. The top search engine marketing companies can help you get to this stage.
This is a feat that is not organically possible in most cases, especially since other businesses are also fighting for that coveted spot. This is the primary reason why you need to invest in a search engine marketing strategy, especially by paying for search engine optimization services.
So, what is search engine marketing? By the time you read this article to the end, you would have learned what search engine optimization is and its impact on your online business.
What is Search Engine Marketing?
Search engine marketing (SEM) is the practice or process of marketing a business or brand via the use of paid advertising that appears on SERPs (search engine results pages).
Advertisers bid on relevant keywords that users of search engine services such as Bing and Google may enter when searching for specific services or products.
This will end up giving the advertiser the opportunity for their targeted ads to appear alongside the results generated for those search queries.
These ads – generally referred to by the term "pay-per-click ads" – come in diverse forms. Some are small, text-based ads while others may be somewhat more visual, product-based ads such as product listing ads also known as "Shopping ads."
These ads allow consumers to see relevant and significant information – like reviews, price, etc. – at a glance.
The greatest strength behind search engine optimization is that it gives advertisers the opportunity to present their ads in front of customers who are already primed to purchase their products or services at the stipulated price and the precise moment.
There is no other advertising medium that offers this unique opportunity. And that is why search engine marketing is extremely effective when it comes to growing your online business.
What is the Difference Between SEM and SEO?
Both SEM and SEO are closely related, but they are different.
Search Engine Marketing: This refers to a system – known as "paid search marketing" – in which businesses pay Google or Bing to show their adverts in their search results.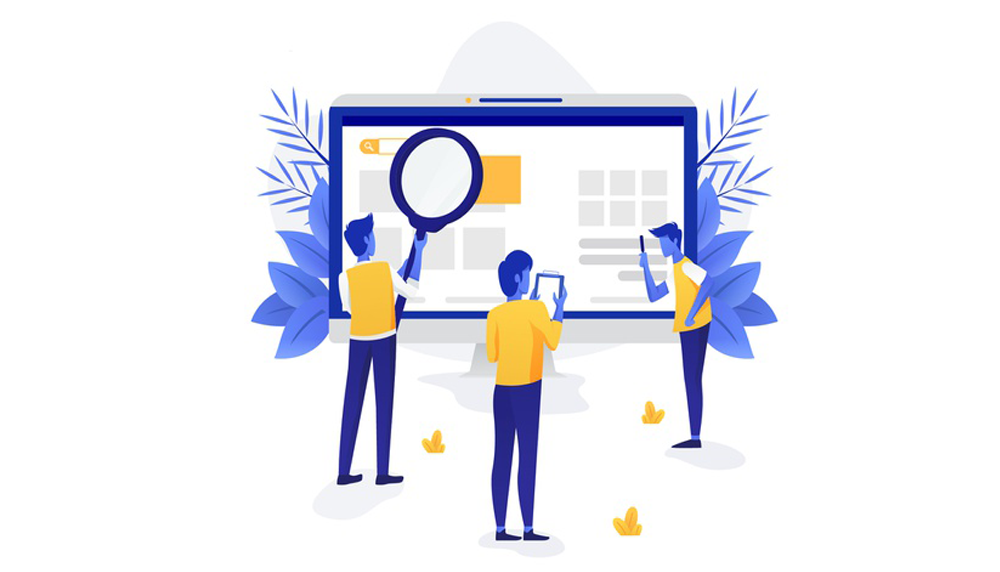 Search Engine Optimization:This is virtually a free service as businesses do not pay Google for organic traffic and clicks. However, they have to earn an excellent spot in the search results by providing the most relevant and informative content for a specific keyword search.
Both SEM and SEO should be cardinal aspects of every online marketing strategy. Search engine optimization is a potent way to drive targeted or organic traffic at the top of your funnel.
Search engine marketing, on the other hand, utilizes ads as a cost-effective way to drive high conversions at the bottom of your funnel.
Examples of Search Engine Marketing-based Advertising Activities
The following are examples of SEM-based ad activities:
Paid (targeted) ad campaigns
Advertising activities that fall within an assigned budget
Writing converting copy using highly selective keywords
Application of keyword performance indicators such as CPC (cost-per-click) and CTR (click-through-rates) towards future advertising processes.
Importance of Search Engine Marketing Trends
As a search engine marketing agency, it is crucial always to be knowledgeable and up-to-date with the latest trends, technology, etc. that relate to search engine optimization.
Falling behind is akin to a death sentence in the world of search engine optimization. That is why top search engine marketing companies follow SEM trends in order to help their clients beat their competitors.
For instance, the software is presently employed to bid on Google Ads for businesses automatically. This software is capable of increasing your chances of winning bids, thereby getting your site in the sponsored results.
You don't even have to devote your precious time to it, making it one of the most innovative developments today.
Google regularly updates best practices without respite, especially in the area of search engine optimization. This simply implies that specific things will no doubt lead to better ranking.
The most recent example of this development is content. Google has made content a king, one of the essential ranking factors for over the past two years now. And that is why search engine marketing services include making content one of the vital things to focus on.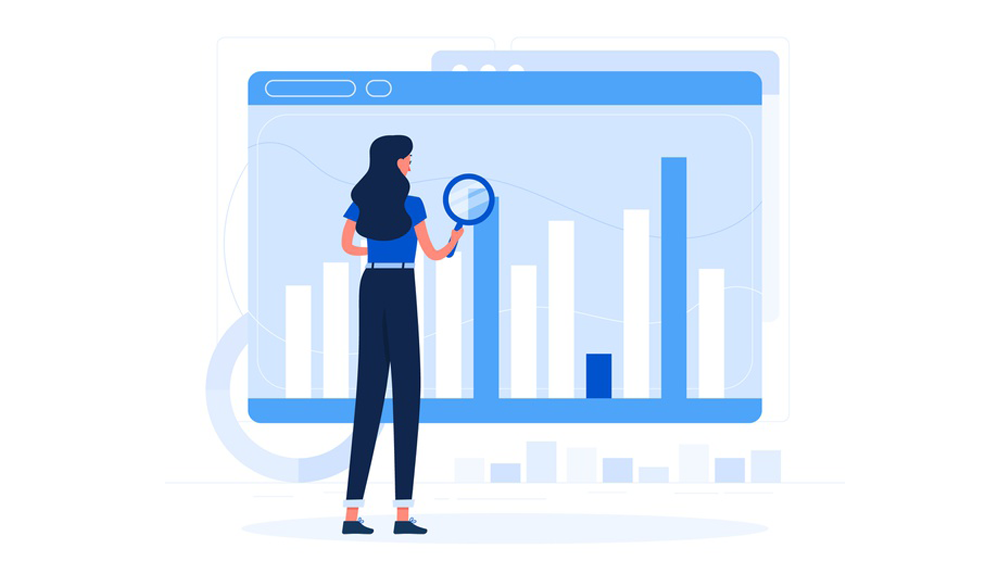 Advantages of Good Search Engine Marketing
Do you know that such a thing as a poorly done search engine marketing exists? It does; however, if it is done well, it has the potential of getting your website to the top of search engines.
Therefore, here are the significant advantages of good search engine marketing:
Increase Web Traffic This is the #1 aim of search engine optimization as it is designed to help online business owners get more relevant and quality website traffic. And it is believed that these visitors will turn to targeted leads or convert into clients as time goes on. This is only possible if your website climbs up the rankings, thereby becoming one of the first – and best – results searchers see. These searchers are more likely to click on your link and be navigated to your official website. This is a unique service that top search engine marketing companies don't joke with in any way.
Boost Brand Awareness Good search engine marketing ensures more people, especially those who will have a use for your products or services, become aware of your brand. In most cases, when you type in a search term in Google's search box, you only pay close attention to the top results – which are usually few – that appear on the first page. Using search engine optimizations – with the help of the best and most affordable search engine marketing agency in your location – can get you on that page. This means more people who are interested – or will be interested – in what you have to offer will see your brand and warm up to it.
Unbelievable Return on Investment (ROI)Investing in search engine marketing – By hiring the best and proven search engine marketing agency you can afford – you will start seeing direct and immediate results.This implies that search engine optimization has the distinct advantage of generating a high ROI, especially when compared to other marketing strategies.
Get Targeted Leads SEM allows you to advertise your site to a targeted audience. Your target audience, of course, is those individuals who are relatively interested in your services or products.Since you are targeting given keywords related to your niche, you are literally placing your brand squarely before the face of your target audience. And when this happens, you end up getting targeted leads that are easy to convert, thereby resulting in a boost in revenue via sales.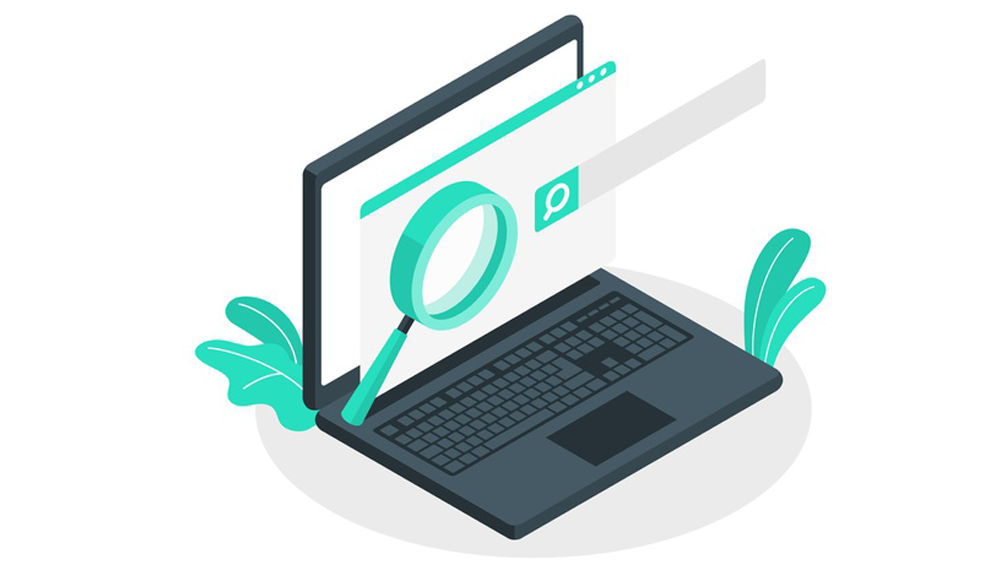 The Need for Expert Management of Your Search Engine Marketing
Developing and implementing highly effective search engine optimization can be costly and time-consuming for most companies to handle on their own. And since the world of PPC, SEO, and SEM continually change from time to time, it is not always easy to keep up with the changes in algorithms and trends.
This is why the best thing you should do for your online business to enjoy a better ROI for your SEM effort is to hire a top search engine marketing agency.
The #1 Drawback of Search Engine Marketing
The major drawback of SEM is that it requires some extra special tools and knowledge. And since most online businesses do not have the time to focus or become well-versed in this aspect, you must hire a top search engine agency to handle it for you.
Search engine (SEM) marketing services include expertise in ad campaigns and web marketing which are vital ingredients every online business needs to be successful today.
Best Search Engine Marketing Tools
The following are the best search engine optimization (marketing) tools that can contribute to the success of your search engine optimization efforts:
Google TrendsYou can utilize this tool to track the search volume of a specific keyword across a particular region, time frame or region. You will discover trending search terms as well as the ones that are not trending.Google Trends also gives you the opportunity to gauge interest in the type of services or products that you offer in a particular geographical area. This will help you tailor your search engine marketing efforts to specific locations, thereby saving you lots of money in the long run.
Google Ads Keyword PlannerYou can make use of Google Ads Keyword Planner to research keywords that are relevant to your online business. You can also deploy this tool to track the searches for particular keywords and how they change from time to time.The Keyword Planner can also help you nail down a list of profitable keywords. This ensures that you will be working with the most effective keywords for your online business.Moreover, this tool can present suggested bid estimates for each relevant keyword. This will help you to determine the keywords that will work with your advertising budget. You can also launch ad campaigns, right from within this impressive tool.
Keywordtool.ioThis impressive tool that many online marketers ignore can simultaneously tap into Amazon, Bing, Google, Instagram, YouTube, Twitter, as well as the App Store. This gives you the ability to segment your keyword research via numerous channels, thereby better targeting your efforts. The tool can also take whatever base keyword you provide to generate variations of phrases and words. This means that you will have a more extensive list of relevant keywords that you may consider including in your paid ad campaigns.
SpyFu This is the "espionage" tool that many successful marketers utilize when they want to spy on the ad tests that their competitors are running. It also allows you to see the keywords that your competitors are purchasing on Google. All that you need to do is to search a domain and every keyword that particular business has purchased on AdWords, the organic keyword for which the business has ranked as well as all the ad variation they have had over the past 12 years, will be presented to you. Your online business can thrive much better if you pay more attention to your search engine marketing efforts. If you don't have the time or expertise to deploy search engine optimization practices and tools, you should consider hiring a search engine agency. They are in the best position to provide top-notch search engine optimization services for your online business.
1308
0
0
cookie-check
WHAT IS SEARCH ENGINE MARKETING? AND HOW CAN IT IMPACT YOUR ONLINE BUSINESS?